Sari Selig Kramer – Retired – Board Member
Sari is the third generation of the Selig Family to head the leasing company. Selig Leasing started as Car Lease Company and also Selig Executive Leasing Company by Benjamin Selig in 1949. In 1971, Car Lease Company was sold to Gelco and Jerry Selig became VP & GM of Selig Executive Leasing and Allan H. "Bud" Selig ran the family's Ford dealership, in addition to owning the Milwaukee Brewers Baseball Club. In 1977, Bud Selig took over the leasing company from his brother.
After earning her MBA degree from Marquette University and working at Firstar Bank for 12 years, Sari, Bud's oldest daughter, joined Selig Leasing Company, Inc. in 1993. Over the years, Sari's responsibilities expanded and was named President in 2015. Like her grandfather and father, Sari puts customer service and relationships above all else. All sales executives team up with their customers to handle all of their transportation needs and make every aspect of the leasing process as easy as possible. "All of our sales executives understand all aspects of the business and build the optimal fleet solutions for our customers."
Personally, Sari enjoys biking, walking and spending time with friends and family. She has served on the boards of several non-profit organizations and is active in the community.
---
Steve Schaefer – President
Steve's role is to provide leadership and strategic management direction for all aspects of Selig's leasing and vehicle sales operations.
Steve has over 20 years of experience in the fleet management industry. His focus has been on employee development as well as focusing on better ways to serve clients.  Steve also has a background in sales management in the manufacturing industry which has brought him additional skills and understanding of a wide range of customer needs.
Selig Leasing is a full-service fleet management company offering fleet administration to vehicle fleets ranging from 10-250 in size. Founded in 1949, Selig's value proposition translates to containment of fleet costs and increased company productivity. Core values of accountability, respect, passion and creativity have been the cornerstone of the organization's success. "Our mission is to provide exceptional customer service becoming an invaluable partner to clients. Flexibility and personal touch is what sets Selig apart."
Steve is married and has three daughters. Outside of work, he spends a lot of time with his family and likes to travel both domestically and internationally.  Steve is also involved with his church youth group ministries in the area.  Other interests include biking, golf & photography.
Contact Steve on LinkedIn or email Steve
---
Rich Gray – Director of Fleet Leasing Services
Rich has nearly 25 years of automotive and fleet management experience. His focus is on program development with customer support at its core.
A graduate of UW Whitewater Rich began his career selling tires and service for Firestone Complete Auto Care. He also worked for a large dealership as a service manager before entering the leasing industry. This background gives Rich a complete understanding of our business from sales to service. This allows him to design customized programs that meet our customer's needs.
Rich is married with two young sons. When not at work, he spends his weekends taking the boys to hockey games and practice during the winter months. In summer he can be found coaching baseball for his sons' teams.
Contact Rich on LinkedIn or email Rich.
---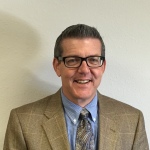 David Kramer – Manager of Fleet Leasing Services
David joined Selig Leasing Company after 28 years in the automotive accessory and commercial vehicle up fitting business.
As President and co-founder of both Custom Vehicle Supply, Inc. and Ultimate Truck Accessories, Inc., David brings a wealth of knowledge about vehicles, up fitting and accessories. A respected leader in the automotive aftermarket is a welcome addition to our team of fleet leasing specialists.
While owing his own companies for 24 years David's favorite saying was: "I might own the company but the customers are your boss. They are the ones that can fire you; without them, you have nothing". Discovering your needs and finding solutions to meet or exceed them is what our fleet customers can expect.
David is married to Sari Selig Kramer. Together they enjoy biking, traveling, and spending time with family. Additionally David is a ski instructor in the winter and enjoys relaxing on a motorcycle in the summer.
Contact David on LinkedIn or email David.
---
Sue Murphy – Manager of Client Services
Having spent 25 years as a fleet manager for several large corporations, Sue is able to use her past experience to better understand and fulfill our customers' needs and support our sales executives. This unique insight enables Sue to work closely with both new and existing customers to provide daily service and support. "I feel privileged to be part of a team that puts the client's needs above anything else, recognizes that each customer is unique, is committed to providing unsurpassed service, and understands the importance of building strong relationships. Sari has built an amazing team to help her carry on and grow the family business."
After graduating from UW Stevens Point, Sue moved to Milwaukee where she raised two children and is now the proud grandmother of three. Outside of work she enjoys spending time with her grandchildren, swimming, taking the dog for a walk, and doing volunteer work.